It had been an eventful 2011 for me and I am glad 2011 is over!!
Here is sharing a shot taken awhile back during my MIA from Naturescapes.
Odina hieroglyphica ortina ( Hieroglyphic Flat )
Odina hieroglyphica ortina
is a very pretty Skipper, with cryptic patterns reminiscent of the camouflage paint of a German Messerschmitt fighter plane in World War II on the desert front.
The orange markings are framed by contrasting dark brown / black borders. The undersides are similar in pattern but paler. The abdomen of the butterfly is striped in orange and black.
In most part of the day, the species rest under the leaves in the shady part of the forest. It is a speedster that zap around at high speed and difficult to observed closely unless it stops to feed or in this case here to mate.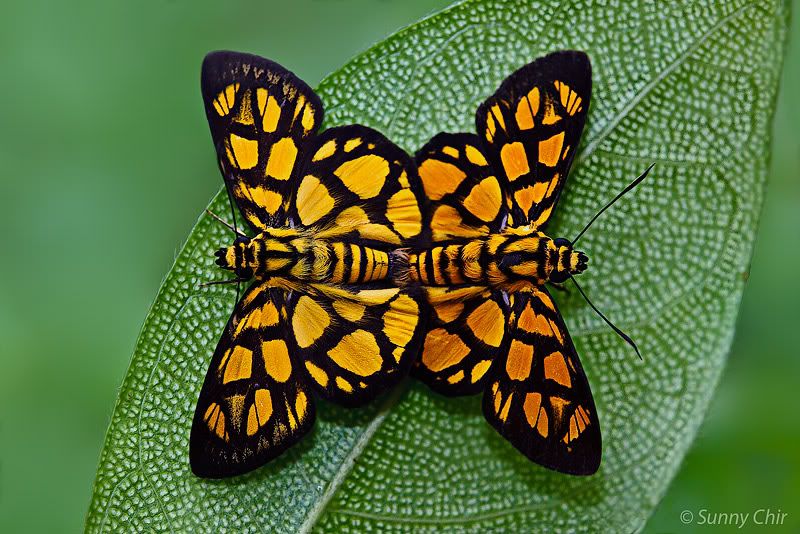 ISO1000 1/200s F/8 , Fill-flashed , Handheld.
Canon 1D3 +Tamron 180mm + 580EXII
Cheers!